Vanik hosts Varsha & Nikunj Tamboli are proud to be Silvassians and have a strong connection to the local culture and traditions. They believe in sharing this essence with their guests and providing them with an authentic experience of this beautiful place.


Embrace new cultures, meet new people, and make unforgettable memories!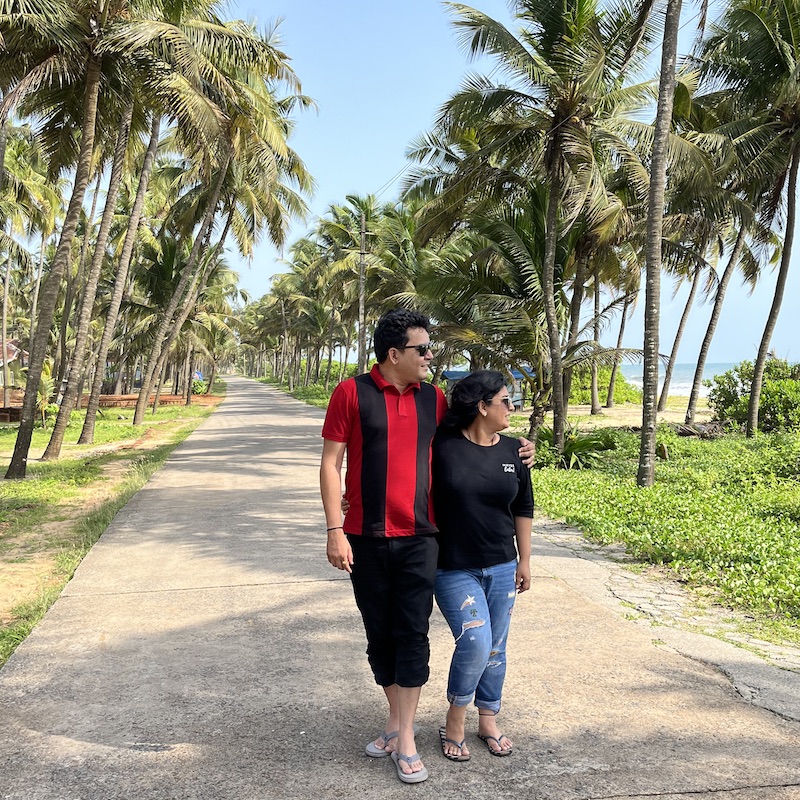 Travel to experience, Travel for fun, travel as much as you can as ,travel recharges the soul.
As travelers ourselves, we understand the importance of finding the perfect accommodation for a trip. We believe that each stay should feel like a home away from home, and we strive to provide all the necessary amenities and comforts to make that possible.
At Vanik Boutique Apartments, we are dedicated to delivering an exceptional guest experience that is both cost-effective and valuable. Our commitment to exceptional service and affordability is at the forefront of our values, as we strive to provide our guests with an unforgettable stay that is well worth their investment.
We are proud to offer an array of amenities and services that are designed to enhance our guests' comfort and convenience, while also delivering a unique and memorable experience that they will cherish for years to come. At Vanik Stays you can rest assured that your stay will be nothing short of exceptional.
We believe in providing Quality
Our goal is to fullfill our guest expectations and leave a lasting impression, so that they not only return to us for future trips but also recommend us to their friends and family.